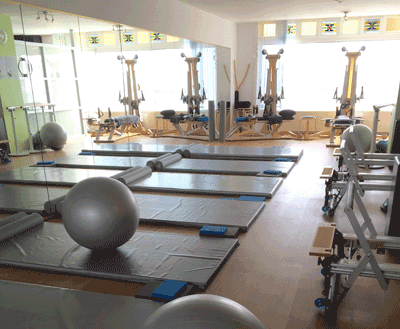 re-balance pilates studio plus is the first in the Netherlands to offer the Stott Pilates&reg method and the first in the Hague to introduce the GYROTONIC® method and GarudA®

Our studios (1930's) have a peaceful, fun and friendly atmosphere in which to practice essential, intermediate and advanced level sessions in classical matwork. And as Pilates intended, group, duet, trio and private sessions are taught on authentic, large apparatus, such as reformer (which was invented over 100 years ago) plus cadillac, chairs and barrels.
Our clients come from all walks of life, and all age groups. We have often the honour of teaching people in the public eye; singers, musicians, artists, dancers, marathon runners, and other professional sports people.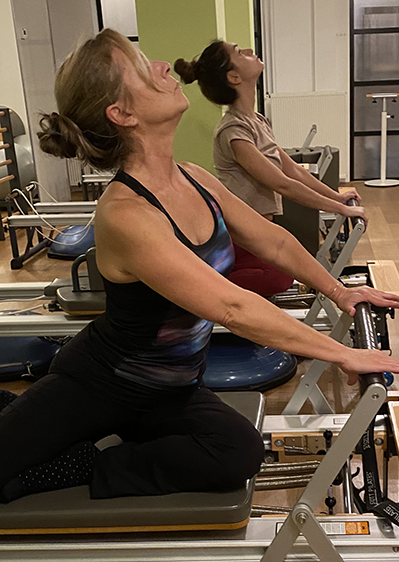 We are proud to say that rock icon Sting (The Police) when touring The Netherlands a while back took pilates sessions with us.
Rehabilitation for dancers and sports enthusiasts after injury, cancer management, and pre/post-natal exercise in conjunction with our clients and our own medical advisors is also part of our agenda.
Pilates trainers who have started as clients at re-balance pilates studio plus, have gone on to become instructors and Instructor Trainers internationally. For over 20 years we have organised and hosted many workshops and courses to encourage and promote quality health and fitness education.